Training for the geriatric nurse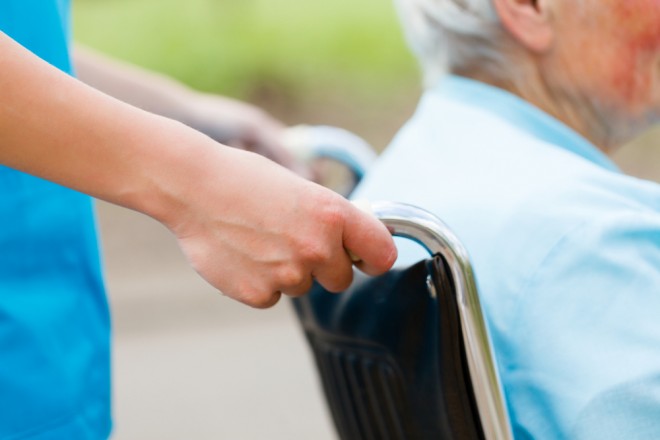 The full-time education for the geriatric nurse lasts three years (theory and practice) and begins on the 1st of April, 1st of September and 1st of October.
The half-time education for the geriatric nurse lasts three years and 7 month (theory and practice) and begins on the 1st of February and 1st of September.
The theoretical and practical instruction takes place according to the Altenpflegegesetz as well as the respective training and examining ordinance and covers at least 2100 lessons. The practical training takes place in inpatient facilities of the geriatric care or an ambulant care service and covers at least 2500 hours. Also, sections of practical training take place in psychiatric clinics, general hospitals, and open geriatric care facilities. Optional internships are also possible in consultation with the training provider in rehabilitation facilities or hospices.
Filmtipp:


   geriatric nursing is in my genes: from shop assistance to geriatric nurse
Our geriatric nurse trainee Brigitta Pott tells about her edcucation by our coopartion partner Residenz Aaseehof in Münster.
The training concludes with the practical, written and oral examination under the supervision of the district government of Münster. The passed examination entitles to carrying the protected job title "State-recognized geriatric nurse".
For the duration of the apprenticeship, the pupils and students conclude a training contract with an institution for in-patient care for the elderly or out-patient nursing service and receive a training allowance in accordance with the collective agreement. Alternatively, a financial support from the Employment Agency or the job center is possible if there are appropriate conditions via an education voucher.
Entry requirements
Interest in health care
Enjoying teamwork and dealing with people
Interest in the acquisition of expertise in nursing and medicine
Your medically certified health suitability for the profession
Entry-free police certificate of proper conduct
Hauptschulabschluss 10a or an equivalent
A training contract with the training institution
Candidature
If we have aroused your interest, please contact us or send us your application documents (cover letter, CV, photograph, a copy of the school leaving certificate or vocational certificate). We are happy to assist you in arranging a training company.